Google the phrase "caregiver stress" and you'll get pages upon pages of returns from sources such as womenshealth.gov to AARP to the American Academy of Family Physicians and beyond. Caring for a loved one who is aging or living with an illness can be physically, emotionally and financially taxing.

When I think about caregiving, I think about the instructions that are given before every airplane ride. If you are traveling with someone who needs assistance, in the event of an emergency, put your own oxygen mask on first, then help your companion. Or as my good friend Birdie often says, you can't keep everyone else's glasses full if you don't refill your own pitcher from time to time.



Stopping to fill the pitcher is exactly the idea behind the

A Day Away

caregiver retreat hosted annually in Indianapolis by Joy's House, an adult day service. All caregivers in the community are invited to this terrific -- and FREE -- event, which takes place on

Saturday, May 1 from 9am-2pm

.

Attendees at

A Day Away

will enjoy lunch, guest speakers, music, massages and caregiver information from local resources. Complimentary adult day services are available at Joy's House as well.

There is no charge for this event, and you don't have to be a "client" of Joy's House attend. To register for

A Day Away

, or for more information, contact Leah at Joy's House, (317) 254-0828 or leah at joyshouse dot org.

If you don't live in Indianapolis, but still need some ideas for handling caregiver stress, check out this article from MayoClinic.com.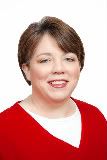 Amy Magan
Communications Manager